Mobile App Setup for a Company
Okay! You're ready to get a mobile app, and your boutique is a company. Great! Let's get started!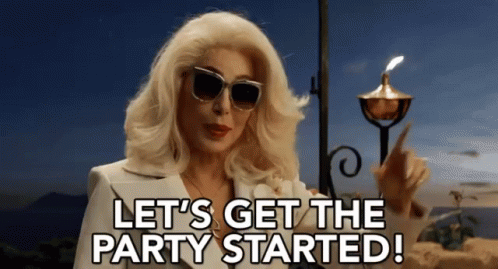 Here is a list of everything you are going to need to get your app developed, and I will explain each item in detail as well!
DUNS Number
Image Assets
Apple ID with two-factor authorization
A website
A business email address
Apple developer account
Shop description
PayPal access token (if you accept PayPal)
DUNS Number
A DUNS number is a unique nine-digit number that identifies business entities on a location-specific basis. Assigned and maintained by Dun & Bradstreet (D&B), the DUNS number is widely used as a standard business identifier.
In order to sign up for an Apple developer account as a company, you must first register for a DUNS number.
This process can take anywhere from a few days to a few weeks, so we recommend that you do this as the first step in the process.
Click here to register for your DUNS number.
Image Assets
We are going to need three graphics from you for your mobile app. The first is a logo banner. It is shown on the login screen of your app. The correct dimensions for this graphic are 1000 x 500 pixels. Here are two examples of logo banners:
The next image we need is a launch screen background. This is what will show when the app is launching. The correct dimensions for this graphic are 1000 x 1600 pixels. You can decide to do your launch screen in a number of different ways. You can do a picture of a model, some clothes, or you can use it as another opportunity to put your brand forward! Here is one example of a launch screen background:
The final image we will need from you for your app is your app icon. This image must be a square, vector image. Here are two example of app icons:
Apple ID with two-factor authentication
Next, you will need to create a new Apple ID, if you do not already have one. You can do this here. If you already have an Apple ID, it is fine to use that one!
You will also need to have two-factor authentication enabled on your Apple ID. You can click here to read more about two-factor authentication and to get it set up.
A website
This is a requirement for getting an Apple developer account. Don't have a website? Oh wait! Yes you do! You can use your CommentSold website for this! The url is yourboutiquename.commentsold.com
A business email address
This is another requirement for getting an Apple developer account. Apple will not accept a gmail, hotmail, yahoo, aol, etc. email address for registration. I recommend using G Suite or Outlook.
Apple Developer Account
Okay! Now that you have all of the necessary pieces together, you can apply for your Apple developer account! To begin this process, follow this link.
From this page, click on the blue button on the top right of your screen that says "Enroll."
This page will tell you what you need to enroll. Simply scroll to the bottom and click on the blue button that says "Start your Enrollment."
From here, you will be required to log in to your account using your Apple ID. Once you log in, you will see the option to choose how you develop apps. You will select the "Company/Organization" option and click continue.
When you select this option, the website will tell you all of the requirements necessary to complete the process.
From here, you will simply click continue.
On this page, you will first be asked to confirm that you have the authority to sign legal agreements. This is where you will enter the business email address you set up.
Then, you will need to fill out your organization information. It is important to make sure you reference your DUNS Number paperwork from D&B when filling this out. Your Legal Entity name must match EXACTLY what D&B has on file, or you will get an error.
On the next page, you will see a summary of all the information you just entered. After you confirm that all of your info is correct, you can place your order.
After you place your order, you will receive an email confirmation.
When you log in to your Apple developer account, it might still say that your enrollment is processing. That is okay! It generally takes a few hours to fully process, and then the account is ready for use!
Shop description
The next thing we will need to get from you for your mobile app is your shop description. It just needs to be 2-3 sentences describing your shop that will be listed in your App Store description. You can use the same description you use for your Facebook page or webstore!
PayPal Access Token
Finally, if you accept PayPal as a form of payment, we will need your PayPal Access token. In order to get your PayPal access token, you will first need to log in to your account here.
Once logged in, you will click on My Apps & Credentials.
Then, you will click on Generate Live Access Token.
A new window will open with your PayPal access token. You will want to copy this.
Once you have completed all of these steps, you will go to your CommentSold Dashboard and click on the Mobile App tab.
You will be prompted to enter all of the information that you have gathered together from all of the previous steps. You will also be asked to pick two colors to be used in your app. You will choose the tint color, which is used in places where text is highlighted, and the button color, which is the background color for all buttons.
You can click on the color to the right to play around and get the color you like, or you can look up colors on a hex code website like this one and enter the code into the text bar.
It is important to note that the text on all of your buttons will be white. Once you decide what color you would like your buttons to be, you can go here and enter your color code to see how white text will look on that color! If it is not readable, you will want to choose a darker color!
After you have entered all of your information in the Mobile App tab on your CommentSold dashboard, there is only one step left! Schedule a meeting with your account executive to get our developer added to your Apple developer account so we can start building your app!! If you are not sure who your Account Executive is, just shoot us a message in support and we can get you linked up!
At this point, you are only 4-5 days away from having a mobile app for your business. WOOHOO!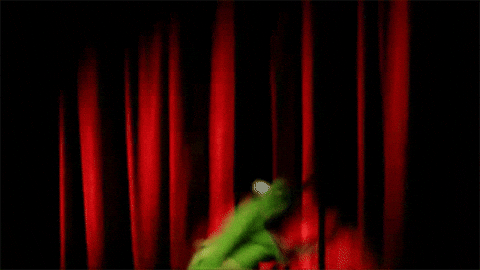 Topics: Mobile App